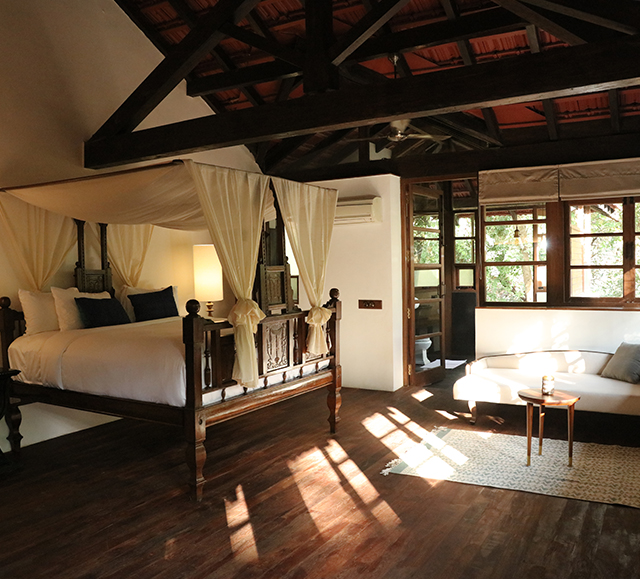 The Moira Suite
Overlooking the quaint village of Moira, the 1100 sq ft suite comes with an adjoining living area, and a step out balcony. Row windows, wooden flooring and the four-poster bed, give the suite a generous sense of room and warmth.
Dewa suite
one extra pillow and blanket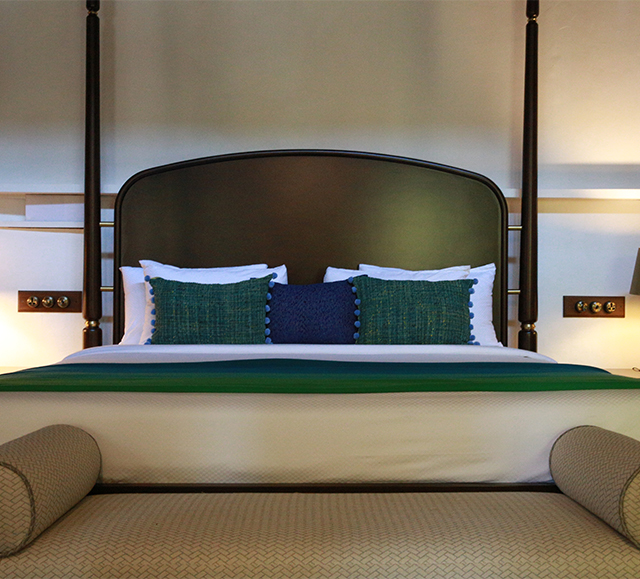 Moira Duplex Suite
Spread over 750 sq ft the suite comes with a mezzanine floor and can house up to four guests. A private outdoor bath allows for relaxation with a background soundtrack of rustling leaves and bird songs.
Premier Room with Private Courtyard
A dreamy private courtyard for two sets this 650 sq ft room apart. Highlights of the room also include easy access to the sprawling gardens and the pool, all which combine to give this room a distinctly spacious and airy feel.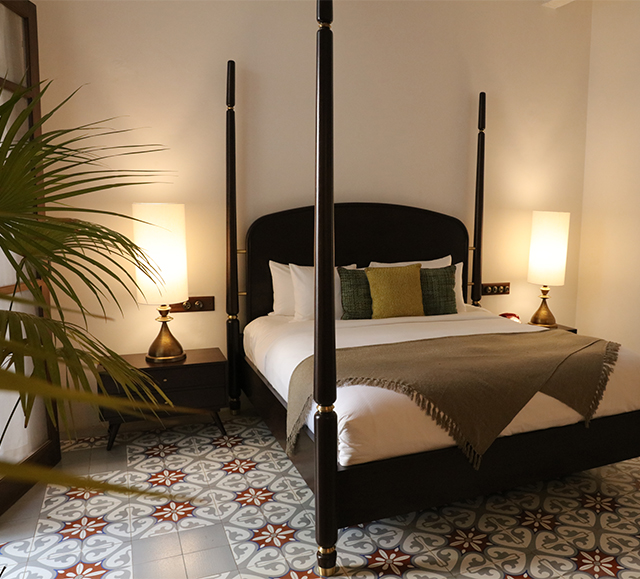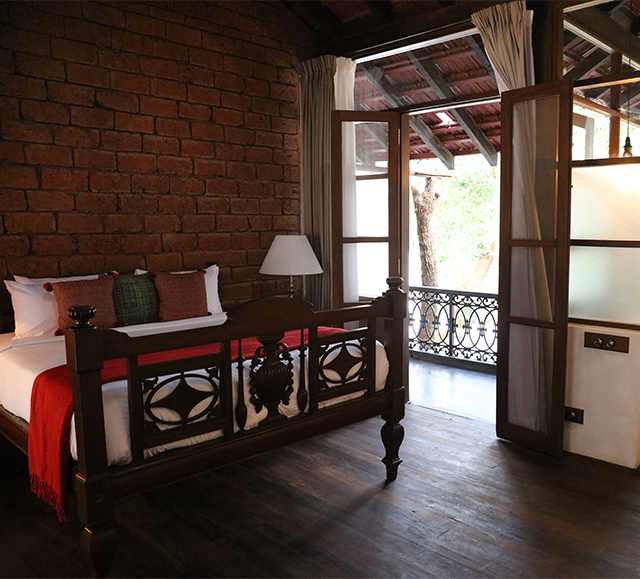 Luxury Room
Perched on the first floor, the 400 sq ft room comes with an intimate sit out terrace on one side and access to the common lounge and balcony on the other. Exposed laterite walls add the old-world charm to this space.